Speed Roulette Live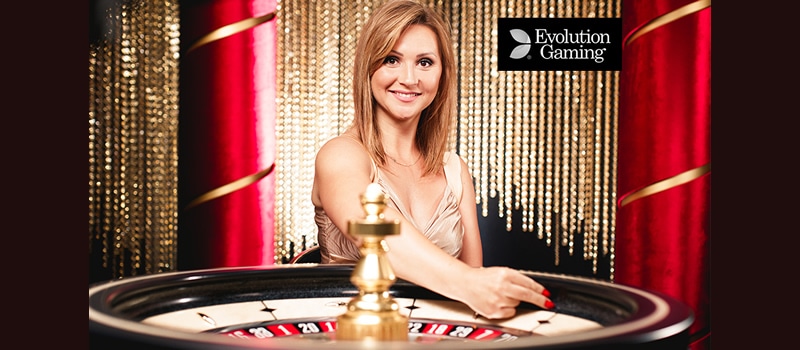 Evolution Gaming Table Selection: "Speed ​​Roulette Live"
---
As its name suggests, the particularity of Speed ​​Roulette live is its speed. By opting for live games, purists seek to reproduce the experience of land-based casinos where the pace of roulette is at least one minute per spin, with the game punctuated by a dealer. This is where Speed ​​Roulette breaks the rules by increasing the pace to 25 seconds per spin.
This live roulette game is a creation of Evolution Gaming, long considered a reference in the field. He is best known for his successful reinventions of classic casino games. Speed Roulette launched in 2017, just one year after Double Ball Roulette.
With Speed ​​Roulette, Evolution Gaming has taken on the challenge of satisfying players wishing to rediscover the originality of land-based dealer casinos without having to endure more or less slow draw intervals. Indeed, online roulette games often consisted of software generating numbers randomly. Thanks to Speed ​​Roulette, the most nostalgic of players now enjoy the authentic experience of balls thrown by a dealer, but without waiting time.
With a draw every 25 seconds, Speed ​​Roulette is played at a very fast pace. This implies at least two things. The first is that the installation time is very short. There is little room for reflection. Some parties even see certain bets refused. However, there is another roulette game developed by Evolution Gaming with a less restrictive tempo of 40 seconds per spin, but without dealers: Speed ​​Auto Roulette. The second is that players who enjoy interactions with dealers could be disappointed.
Due to lack of time, they make do with the bare minimum. For a more suspenseful experience, it is best to turn to Evolution Gaming's little star: Roulette Immersive. However, these small particularities in no way spoil the pleasure of playing live online roulette. Once again, Evolution Gaming has managed to combine design and sense of staging for an immersive and entertaining game.
Speed Roulette Live Rules
As far as rules are concerned, Speed Roulette is not extravagant. All the rules of classic roulette remain the same, only the draw time has been reduced. Like all Evolution Gaming games, Speed Roulette is compatible with all media. Thus, it is perfectly suited for use on smartphones and tablets. To take advantage of this, all you have to do is go to any casino that offers Evolution Gaming games.
Frequently Asked Questions Speed ​​Roulette Live
What is Speed ​​Roulette Live?
Speed ​​Roulette Live is an accelerated version of the traditional roulette game offered by Evolution Gaming. This variation is aimed at players who prefer fast-paced action, with rounds lasting around 25 seconds.
What is special about Speed ​​Roulette Live?
As its name suggests, the time for each draw does not exceed 25 seconds, or 120 shots played in the hour
What are the other EVOLUTION GAMING roulette tables?
Among the Roulette tables with a live dealer, there are 3 types: Studio-specific tables such as Lightning Roulette, Double Ball Roulette, Dual Play Roulette, Roulette La Partage, Mini Roulette, Immersive Roulette, Slingshot Auto Roulette and roulette tables in a private room – Roulette tables in native language and finally the tables of land-based casinos such as Casino Dragonara, Casino Bucharest, Casino de Londres
What are the minimum and maximum bets on the Speed ​​Roulette table?
Some online casinos offer minimum bets of 10 cents, the maximum bet can be up to €2000 on a full number
Can you play Speed ​​Roulette on a mobile phone?
Yes, the speed roulette is designed to work on a Smartphone or tablet environment
Is Speed ​​Roulette available on mobile?
Yes, Speed ​​Roulette Live is optimized for mobile devices and can be played on smartphones and tablets through Evolution Gaming's partner online casinos.
---
Evolution Gaming's most famous games